PHASE: Inception. Implementation. Release.
Regardless, these resources will boost your elevation.
These Tools Are Life and  Business Savers!
Often I am asked about the power tools and resources that I use to successfully run our businesses and ministries. I share them here to help you implement your projects without hiccups. They are great and I encourage you to check them out.
*Some of the links are affiliate links. This means that if you sign up for a product or service, I may receive a small commission.
This is a great hosting service for your business. I transferred my domains from another hosting provider to SiteGround and it has been great. One thing I really love about them is the tech support. They are very helpful and fast. No gimmicks or irrelevant stuff. The price is great too.
BUILD YOUR ONLINE BUSINESS & GENERATE INCOME 
Russell Brunson recently launched his latest book: "Expert Secrets: The Underground Playbook for Creating a Mass Movement of People Who Will Pay for Your Advice.." He is giving away a great deal right now – FREE BOOK! No gimmicks. No catch and he will mail you a physical copy. All you pay is the shipping costs. You will NOT be signing up for any "trial" to some monthly program or anything like that.
If you want to know how to build an underground movement and turn your knowledge to cash, then claim your free copy now. You won't regret it.
This is great for teleseminars and webinars. I use it for virtual summits, teleclasses, live or automated webcasts. One reason why I love Instant Teleseminars is because if you forget to record, it automatically records. Isn't that great? And they offer 14-day trial for only $1! It's worth it so check it out.
WEBSITE DESIGN & DEVELOPMENT
Okay, so this is one of my tech businesses. If you love the look and feel of this website you are on right now, then contact my team to build yours for you. Go to the website and see the portfolio. Also, we can inject all the necessary tools you need to give your business a much required uplift!
ONLINE CALENDAR SCHEDULING SOFTWARE
My clients [and potential clients] use this tool to schedule appointments with me. It saves time and it is easy to use. You can also set up payment for your sessions. It is great for automating appointment bookings; sending out reminders and much more. It works great for me.
AUTOMATED EMAIL MARKETING & LEAD GENERATION
Convert more customers with ActiveCampaign, increase engagement and grow your business faster with this smart email marketing automation pipeline. With ActiveCampaign, your conversion rate will increase as you send targeted, personalized messages that align with your contacts' interests. You'll have more loyal customers, more repeat orders, and more referrals as you nurture a strong relationship throughout all stages of the customer lifecycle.
AUTOMATED EMAIL MARKETING & LEAD GENERATION
Aweber is another great email list building system with powerful templates and more. Check it out and choose which tool you prefer for your business. The important thing to note is that you need to [if you haven't started doing it already] build your list. This is one of the things I teach in my Life Changers Mentorship program.
If you desire a sleek, pow-wow or minimalist look for your website, then check out Genesis WordPress themes by StudioPress. I have used Genesis themes for many years and I love them. These are some of the themes we recommend for our clients too at The Website Branch. Give your business  a digital facelift today.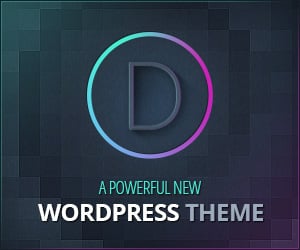 This website you are on right now was built with the Divi WordPress theme. How do you like it? Divi gives responsive websites. Test it on different browsers, mobile devices and see for yourself. If you are looking for a great user friendly web application for your business, then check out Divi.